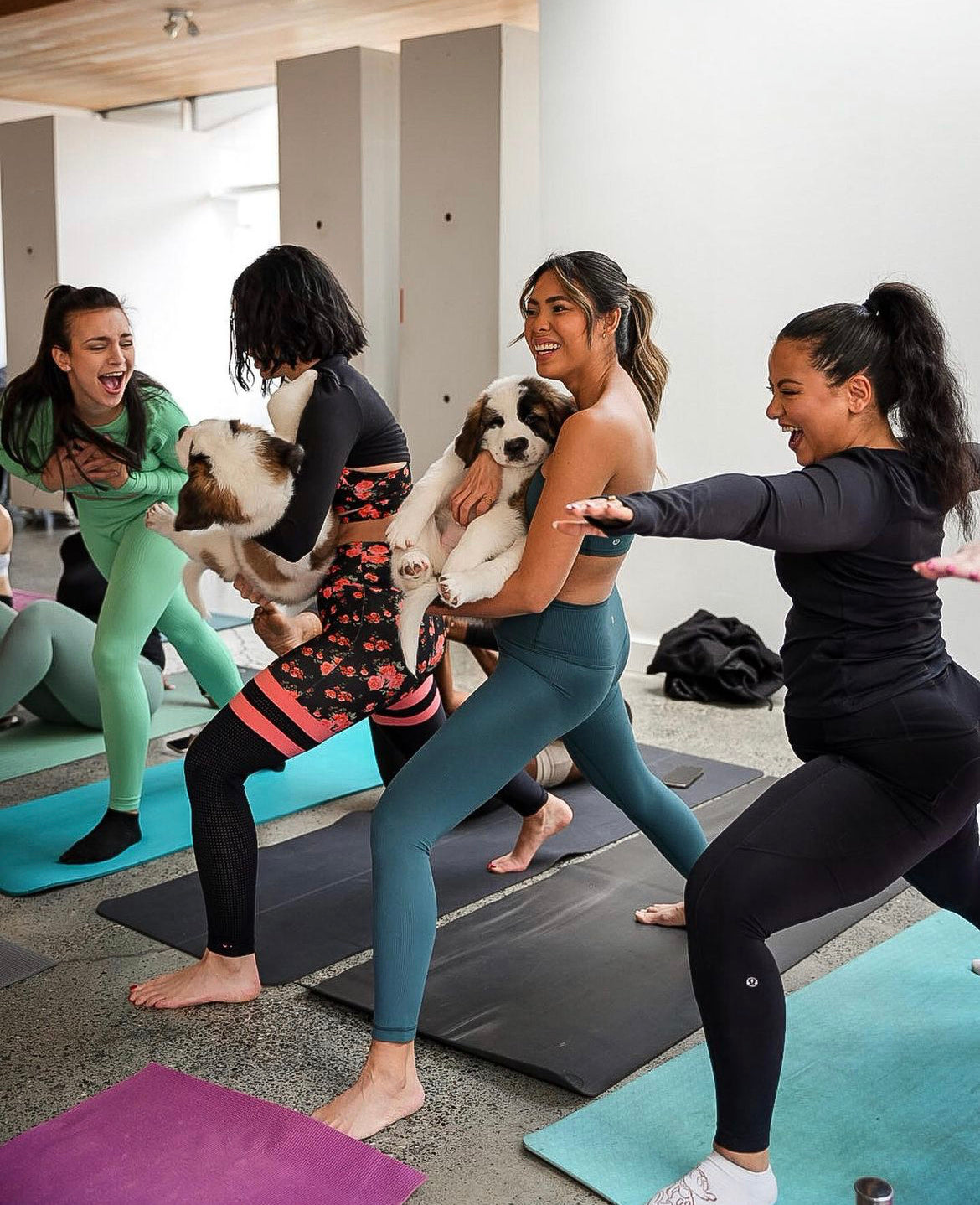 The health and safety of our furry friends is our top priority, and we aim to create the safest and most comfortable environment for our puppies.
What steps are we taking to ensure our puppies are safe? We are reaching out to local, ethical, trusted breeders throughout British Columbia and rescue agencies. We have a screening process in place to ensure we are always working with responsible, and loving breeders. 
Puppies only join us once it's safe too and they are at an appropriate age. We always ensure our space is sanitized and clean for them to freely roam around. 
We always ask you to take your shoes off when entering the studio to avoid unwanted bacteria from entering the space.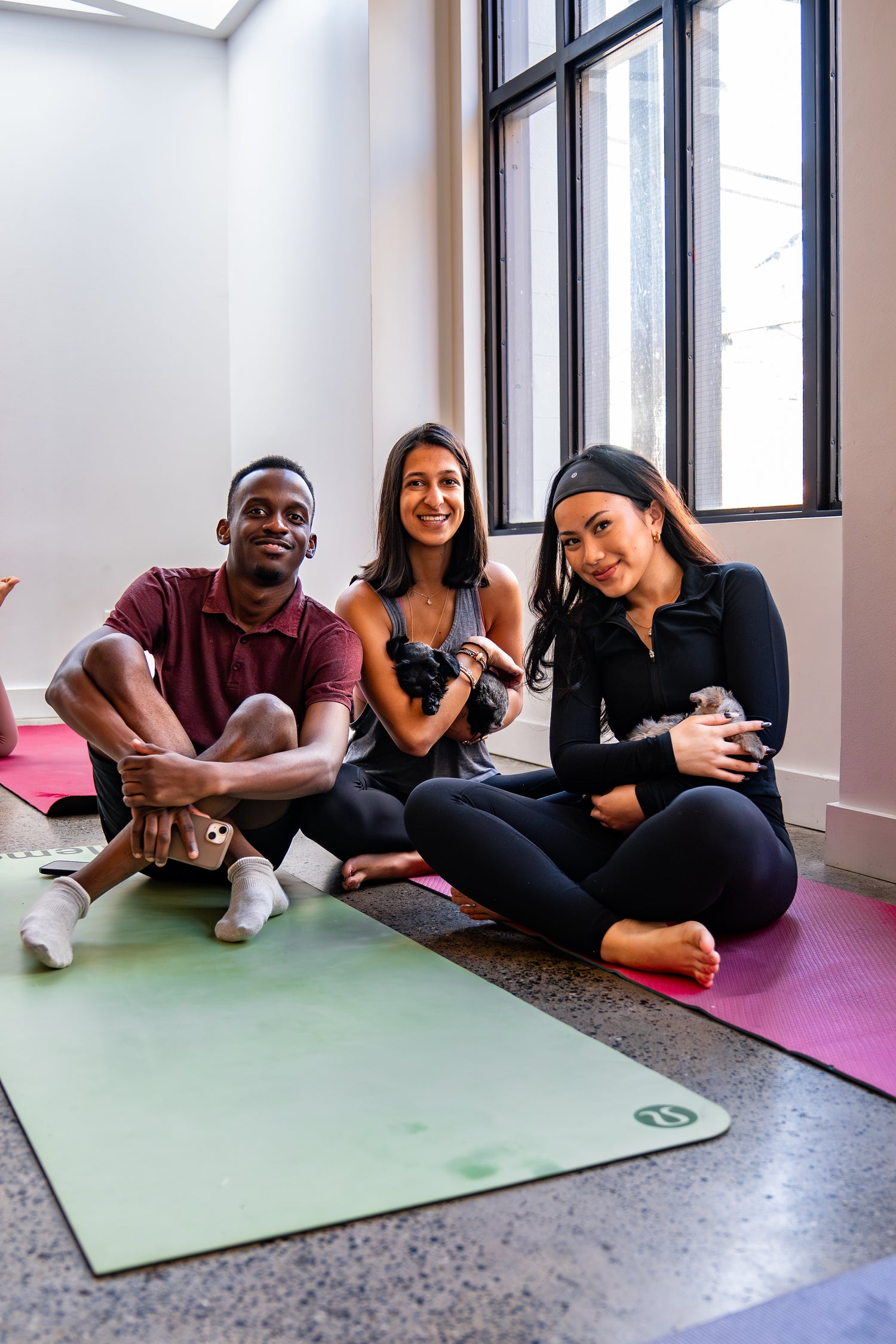 Here at PupsYoga, our focus is mental health and providing puppies the opportunity to gain socialization skills through you. 
How do we do this? While you enjoy an hour of relaxing beginners yoga, our puppies will freely roam around the space and tease you. Did you know that the first few months of a puppy's life is crucial for their learning and development; which is why proper socialization at an early age is so important.
So how does this help my mental health? Interacting with animals actually helps your body to produce serotonin and dopamine which can aid with depression and anxiety. All while yoga helps lower stress, and tension within our body.
Customer Reviews
"My mental health has never been better, I come here every month. The serotonin boost is insane" - Emma B

"Literally obsessed with puppy yoga. As someone who has been having a pretty bad battle with mental health the last few months, I can't remember the last time I was genuinely happy as I was in class today. " - Alex M

"The environment is so great, and the room is always filled with good energy. I can't recommend this enough" - Victoria M